When I started this blog back at the end of last summer, I wanted to be sure that I not only shared my clip art creations with you, but also to share some other hobbies I enjoy.
This is something that I've been wanting to share for a while now.
It's how to make a Ribbon Topiary. I'm pretty sure that if you're on Pinterest, you have seen one of these.
I wanted to make one for my daughter's birthday and this is what I did:
The first thing you will need is a a Styrofoam ball, a wooden rod, Styrofoam base, and flower pot (or box).
Or if you're lucky enough to find one of these...it's all-in-one.


I bought everything for this project from Hobby Lobby so check your craft stores before you buy everything separately.
Paint the wooden rod the color you want...I did white.... let it dry.
The next thing you'll need is A LOT of ribbon. I bought these and used about half of each roll. Depending on the size of your Styrofoam ball will also depend on how much ribbon you will need. So always get extra. You can always use the left over for another project.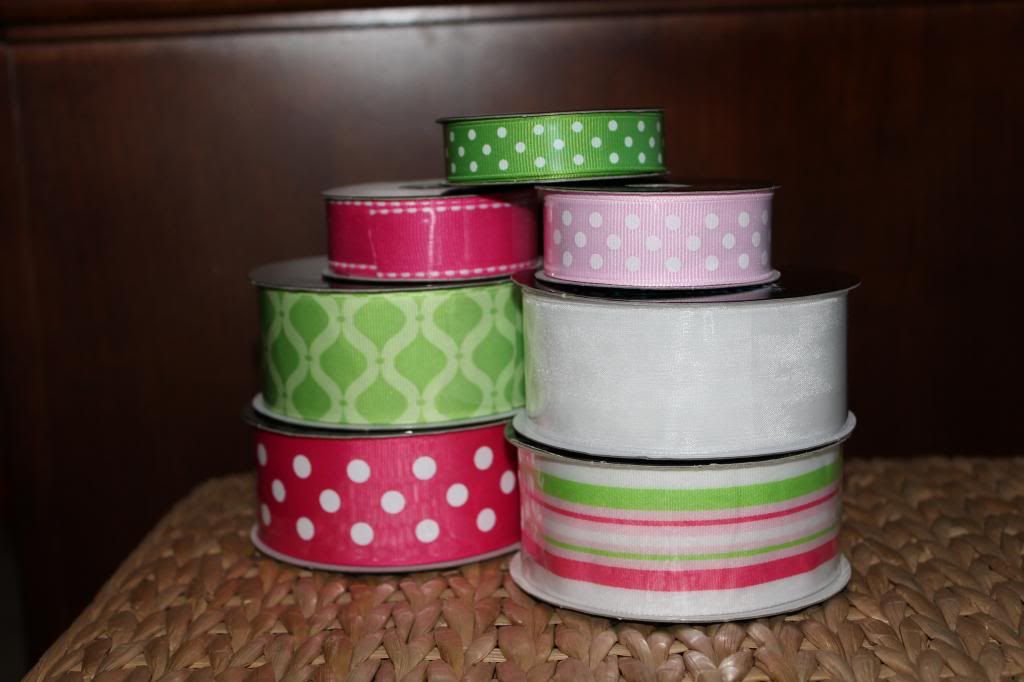 Think about the theme of the event and get colors that fit that theme the best. Don't be afraid to use different patterns. It will all blend together!
You will also need many many pins. I bought a pack of 250 and used about half.
So....now you just start cutting your ribbon about 3 inches long. Fold the ribbon so the ends meet and stick the pin through it and stick it on your Styrofoam ball.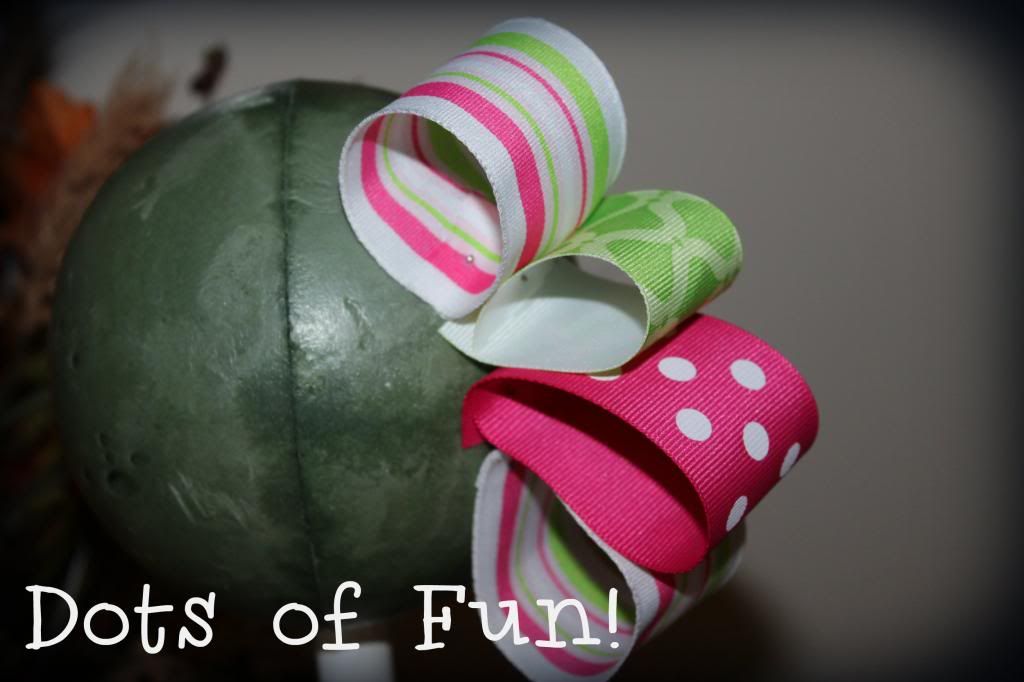 Alternate patterns and sizes of ribbon.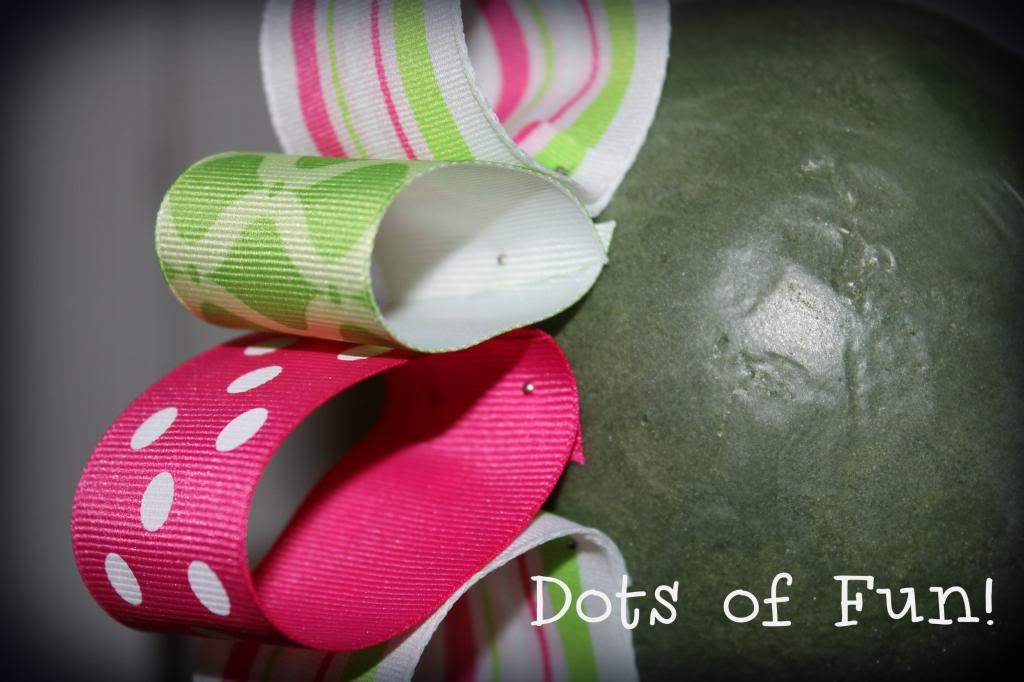 It's not going to look very pretty when you first start but as you start filling in the gaps and really tightening up the ribbon, it will turn out adorable.
For the followers who have been following me for awhile...these graphics many look very familiar!!!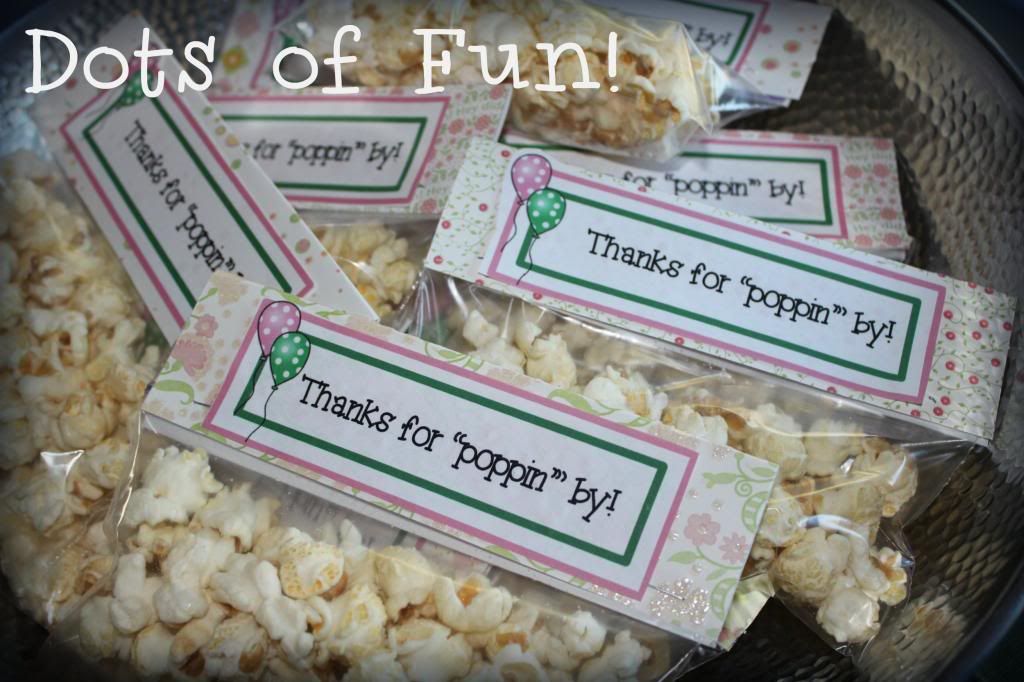 Here are a few other pictures to share from the party:)
Cake Cones...oh you have to try these!!!
Easy to make utensil holders.....cut out patterned card stock and wrap it around a soup can. Use ribbon that matches and hot glue it around the top...Too Cute!!