It's February already!! It's a big month for this house....my little boy turns 5!!! Whoa...where has the time gone?!?! He starts kindergarten this coming August and I'm pretty excited about it:) He is VERY excited about it because he continues to tell me that..."Mom, I'm going to be 5 and I'm going to start kindergarten!"....just about every other day....so cute!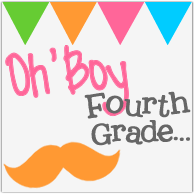 Anyway, it's time to link up with Farley for her February Currently!!
I know....silence...what is that!!! Well I'm having it right now and it is WON.DER.FUL!!
My pet peeve is probably a little silly, but I only realized I had this pet peeve the other day when I was watching a news station and the reporter/anchor guy was talking about a story and I could hardly understand what he was saying because he was talking SO FAST. It made me crazy!!! Maybe living in the south for over 10 years has slowed me down, but really, this guy needed to take it slow!!
Yes..I am learning something new!!! I have recently started learning Adobe Illustrator to improve my work....and I have to say that it's REALLY a challenge....but I LOVE a challenge, and I told myself that I was going to learn this no matter how many hours it takes, how many times my eyes go crossed, or how frustrated I get...I WILL DO THIS!!! I hope to post some freebie clip art for you along the journey through "illustrator" so be on the look out for that!!
Here is my newest Doodle Border Set!! Click on the picture to see it at my store!!
Remember to stock up this weekend over at TpT for the big sale!!